Welcome: 'Prevention is Better Than Cure'
Wright Dental & Beauty Care is just above the Kemp Pharmacy on Dumbarton High Street. We opened in 2012 under new management and have grown steadily while developing a reputation for being very friendly and also providing a 'Total Dental Care' service. It was previously known as Dumbarton Dental Practice. Our aim is to be progressive, forward thinking and provide a high quality of service. A comprehensive range of both NHS and Independent dentistry is offered to both adults and children. Recent research has shown that the NHS Childsmile Preventive Programme is effective in protecting the nation's teeth for the future. If you would like to make an informal enquiry directly to the dentist or wish to register, please get in touch by phone or email. The practice opened in October 2012 after a vigorous NHS inspection and has exceeded the stringent targets set in order to provide a dental service fit for the 21st Century. Kodak Digital Xray Facilities have been installed to give you a near instant result and maximise diagnosis. All staff have been given the most up to date specialised NHS training in infection control and cleanliness during our opening phases using newly purchased modern machinery. We intend to provide a friendly approach to dentistry in a relaxed family orientated environment.
** WRIGHT DENTAL LIVE ON CLYDE 2 RADIO WITH ROBIN GALLOWAY'S BREAKFAST SHOW:
July 2014
**
We challenge Robin Galloway to come for a checkup after almost a decade (30th/31st July 2014) - Tune in!!! Checkups arent just about teeth, the whole mouth and head are screened too.
NEW FASTBRACES USA ORTHO TECHNOLOGY THAT CAN STRAIGHTEN TEETH AND IMPROVE FACIAL AESTHETICS WITHIN 4 WEEKS:
JULY 2014
Might sound too good to be true but its a completely new concept. We will soon be able to offer this new revolutionary orthodontic service which, in most cases, will allow you to keep all your good teeth to maintain the shape of your face. The results are truly amasing but as with any new product it must be evaluated thoroughly. This has now been done after 20 years of research and development with patients in the USA. Having just arrived in Scotland, we can now offer this exciting service to children and adults up to the age of 80 years. The research has shown the technology to be less painful and extremely fast compared to traditional orthodontics and the teeth are moved safely and effectively from day one. Please enquire about this exciting new product which in the future, may alter the way general dentistry is performed. Free consultations available.
Registering NHS Patients. Child Friendly Practice. Revolutionary USA Fastbraces Orthodontic Treatment Now Available

ORAL HEALTH UPDATES:

March 2014

:
Recent comments from the Chief Dental Officer indicate that current research and collaboration with the medical profession show that good oral and general health combined reduce the risk of disease during our lives. This emphasises the importance of prevention and that is the philosophy at Wright Dental Care. Good oral health almost certainly plays a significant part in helping us all live a longer trouble free life.
Tooth Whitening:
New legislation is in place and we only use the best products and procedures available. Optident products are always used.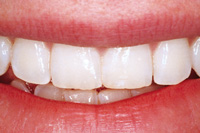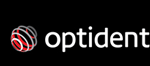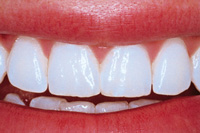 Our new dental practice will complement our successes with wrinklewright.co.uk in the facial aesthetic care business in both Edinburgh and Glasgow and allow us to offer both services to the people of Dumbarton, Helensburgh, West Dumbartonshire and beyond.Our Google information page can be viewed here - Dentist Dumbarton, Helensburgh, Dental Practice
Listed in Dentist Finder